NIC premiums up 43 percent on digitization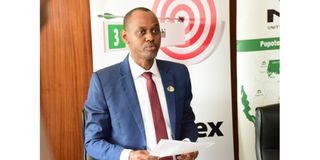 What you need to know:
NIC also says the increase in premium was contributed by cost reduction, setting up of a digital system and investment choices
Dar es Salaam. State-owned National Insurance Company (NIC) has increased its premiums by 43 percent, thanks to digital transformation which simplified access to insurance services.
Premium is the amount paid for a contract of insurance, meaning that more money was paid for the insurance services.
The gross written premiums increased to Sh124.5 billion in 2021/22, compared to Sh87.4 billion recorded during the previous year, according to the company's financial statement published yesterday.
However, the profit before tax slightly decreased by 2.1 percent to Sh63.21 billion as the company said it increased investment in digital platforms.
"We have significantly increased our investment in digital transformation which added operational costs, to make insurance services accessible, simplified and also shorten the claims payment process and enhance customer experience," said NIC managing director, Dr Elirehema Doriye.
"We have increased our expenditure in the renovation of our investment buildings and offices as part of a brand refreshing exercise to enhance the image of the corporation. Risk retention went down by 29 percent due to an increase in the size of risk that is above the corporation's retention capacity," he told The Citizen.
The company's total assets increased by 11 percent to Sh423.9 billion while the shareholder's equity also rose by 32 percent to Sh217.071 billion.
According to the statement, the investment in financial instruments went up by 15 percent.
On the other hand, the total underwriting profit increased by Sh10.64 billion from previous year.
Dr Doriye said the increase in premiums was contributed by cost reduction, setting up of a digital system and investment choices where currently more than 90 percent of the work is done using digital systems.
Dr Doriye added that the plan for this year is to increase the gross written premiums by around 30 percent as the main focus remains on the investment in technology to continue improving the turnaround time for both underwriting and claim payment.
Another area of focus, he said, is on improving service provision and customer satisfaction. "We want to improve customer satisfaction to at least 90 percent and increase retail customer base in order to fully utilize our capital and enhance risk retention, improving alternative channel by equipping and recruitment of more agents and improve the relationship with key players in the insurance industry," he emphasized.