Bank of Tanzania takes measures to tackle dollar volatility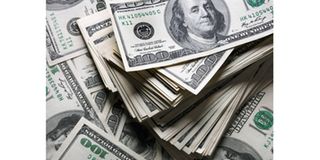 The Bank of Tanzania (BoT) has issued new directives aimed at controlling foreign exchange trading in the country a directive that comes at a time when several African countries are struggling with the dollar shortage including Kenya
The directive was issued by BoT Governor Emmanuel Tutuba and takes effect from today, Thursday, June 1, 2023.
The new controls impact the retail market, stating that all foreign exchange transactions exceeding $1 million per transaction shall at all times be traded within the inter-bank foreign exchange market at prevailing quoted prices.
The directives have tightened the noose on unlicensed international foreign currency brokers operating in Tanzania, prohibiting them from purchasing or selling currency in the country.
There's also a cap on Forex Net Open Position (NOP), which is now bench marked at 10 percent of core capital. 
Tanzania's foreign exchange reserves have taken a hit, falling to $4.9 billion at the end of April 2023 from $5.5 billion a year ago.
 However, the government says there's no need to worry as there's enough Forex for imports for up to 4–5 months.