Advent Construction: Zero fatalities is our way of life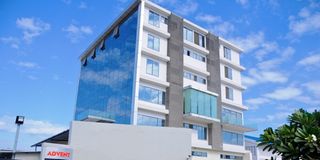 You would expect nothing but a stringent occupational Health & Safety policy in place across its entire operations for our country's leading civil and building firm, Advent Con­struction Ltd.
At Advent, OSH compliance is nev­er compromised, as matter of fact, it feels like an awakening alarm that they can't turn a deaf ear to when it rings.
Advent Construction Limited's Operations Manager, Rassie VanZyl says that Advent is a leading con­struction powerhouse in setting up a globally aligned, full-time Health, Safety, Security and Environment (HSSE) department. That alone should demonstrate what the com­pany is capable of in an area of safety and health at workplaces.
The department is tasked with assurance of health, safety and secu­rity of its employees in the work­place, all visitors to their sites and operations, all those members of the public who may be affected by our undertakings and operations as well as protecting the environment as a priority.
According to him, the minimum standards held within the company meets all Tanzania regulations and are in line with global standards audited by local clients as well as var­ious multinational contractors.
The HSSE manager reports directly to the Managing director and the policy in place of zero accidents is given priority over and above all other departments. Regular training and education about the importance of HSSE ensures that there is buy-in throughout the organization. There is a culture of awareness of safety that is practiced throughout the organiza­tion," claims Mr VanZyl.
He adds that Advent is certified under ISO 9001:2015 – Quality Assurance, ISO 14001:2018 – Envi­ronmental Management and ISO 45001:2018 – Health and Safety.
ISO 45001:2018 specifies require­ments for an occupational health and safety (OHS) management system, and gives guidance for its use, to ena­ble organizations to provide safe and healthy workplaces by preventing work-related injury and ill health, as well as by proactively improving its OHS performance," stated Mr Van­Zyl.
When asked if their company holds a fatality record since incep­tion, he replied: "We can proudly claim that since our establishment in 1996, 27 years ago, the company maintains a zero-fatality record on all projects completed.
"Health and Safety is not only a job description or policy for us. It is our way of life! Our PPE & Safety equip­ment supplied to our staff and pro­jects are of the highest quality that match and exceed global standards."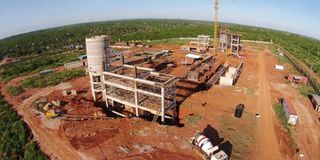 Setting apart from the rest
Advent, like any other OSH com­pliant firm, sets up its own policy to adhere to specific job conditions and requirements. But Mr VanZyl is adamant that they lead by example, not criticizing others, with hopes that all follow the Advent first class way.
"This is not a competition for us. We want everyone to succeed. It's an absolute necessity for all compa­nies to ensure all their staff stay safe. Health and Safety is an instinct in all our minds. For example, who will let his child play with fire? In the workplace we merely create aware­ness continuously so people can stay sharp all the time and go home to their loved ones unharmed", states the Operations Manager.
OSH against company performance
Company performance is adverse­ly affected when OSH policy is not up to scratch. In this case, Mr Van­Zyl cleared the air by saying, "In any new contract, Health and Safety is the first point of discussion. Our phe­nomenal track record has given us so many opportunities and our compa­ny wins contracts all the time due to our top priority in this field."
Marking World Day for Safety and Health at Work
Globally, this day is celebrated annually on 28 April to promote the prevention of occupational acci­dents and diseases. Many companies have their own models to observe this international day. For Advent, it solely treasures their number one mission of keeping their people safe and delivering the absolute best qual­ity finished products.
"For that, we consider Health and Safety as the very first step in all our projects and day-to-day business. We are extremely honored to be adding value to this very important global celebration. The event is published very well throughout the media. We compliment your paper for making extra effort that Tanzanians also take part in this global celebration. Health and Safety is a daily priority for us. The annual event merely put the cherry on the cake for all the efforts made," stated Mr VanZyl.