Samia salutes Yanga, invites team to State House fete today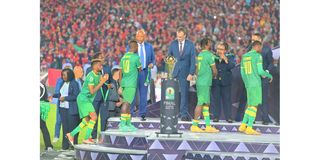 What you need to know:
Yanga missed the CAF Confederation Cup title on the away goals rule despite securing a 1-0 victory over USM Alger of Algeria on Saturday night in Algiers
Dar es Salaam. President Samia Suluhu Hassan has congratulated Young Africans (Yanga) on finishing second in the CAF Confederation Cup.
Yanga missed the CAF Confederation Cup title on the away goals rule despite securing a 1-0 victory over USM Alger of Algeria on Saturday night in Algiers. The aggregate score was 2-2 after Yanga lost 2-1 to USM Alger in Dar es Salaam the previous week.
President Hassan said on her Twitter account, "Yanga have written new history and boosted the country's reputation in the competition. I wish you all the best in your future endeavours."
The Head of State also invited Yanga to State House today.
The Tanzania Football Federation (TFF) also commended Yanga for their achievement in the competition.
By finishing second, Yanga will pocket $1 million (Sh2.4 billion) from the African football governing body, CAF. Yanga also earned Sh20 million from President Hassan, who pledged the amount for each goal the team scored in the two final matches.
Yanga have already pocketed Sh20 million for the goal they scored in the first leg. The tournament saw Yanga striker Fiston Mayele win the golden boot after scoring seven goals.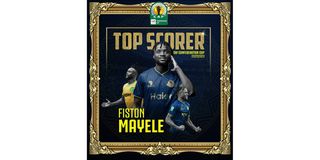 The team's first-choice goalkeeper, Djigui Diarra, was voted Man of the Match in Saturday's match. Diarra saved a penalty in the game.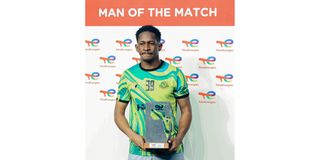 For his part, Yanga's head coach, Nasreddine Nabi, rued missed chances after his side's failure to clinch the title. Nabi said they had chances to score, but were unlucky in front of goal. He also regretted the first-leg defeat at home. "USM Alger played well. We, however, lacked effectiveness in attack. We had several opportunities to score in the match, but we couldn't utilise them," Nabi said.
He added, "We lost the final in Dar es Salaam. We lost a bit of focus as this was the first time we were playing in a match of this magnitude. We were not used to being in such finals. We tried to make amends in the return match, but it was not possible."
Meanwhile, the tactician was gracious in defeat, saying the Algerians deserved the victory and fought well for it. "Congratulations to Alger on their victory. I offer them my congratulations for this well-deserved title. It was a great final, and the atmosphere among the fans was wonderful. Just like any coach, I would like to win, but it was not possible for us tonight," the Tunisian coach said.
Nabi was also touched by Alger's Abderrahmane Mezziane's gesture of handing him his shirt, saying this will be a huge memory of the final for him.
The coach has also said he is proud of the achievements of his team, noting that they will work hard to be in the same situation again next year.
Meanwhile, Yanga's goalkeeper, Djigui Diarra, was heartbroken that his side could not clinch the title despite giving everything in their fight.
"We gave in everything we could and put in our best effort. Unfortunately, it was not enough. We dreamt of this title like crazy, and we deserved to win it. But fate did not allow us," the Malian international said after the match.